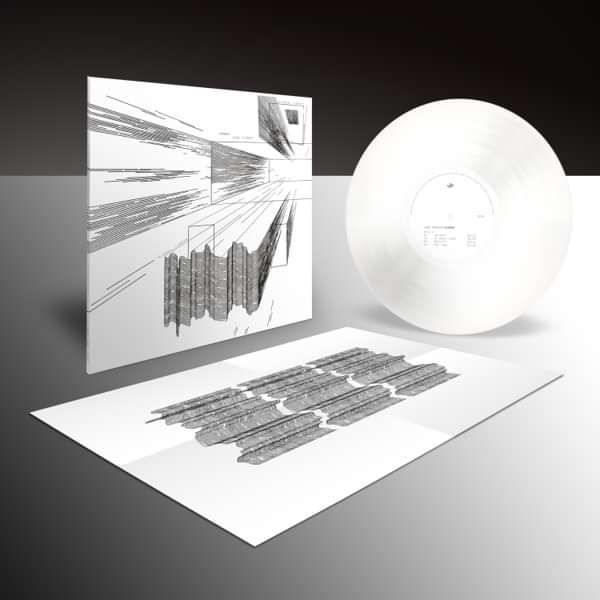 Kerber LTD Edition White Vinyl w/ Poster
Kerber LTD Edition White Vinyl 12" Vinyl LP.
Includes LTD Edition Poster of the Kerber artwork by artist Katy-Ann Gilmore.
Tracklisting:
Kerlann
Ar Maner Kozh
Kerdrall
Ker Yegu
Ker al Loch
Kerber
The follow up to 2019's Portrait (a collection of 25 newly recorded tracks from throughout his career), Kerber is very much a new chapter in the Breton artist's career, one that begins with his most overtly electronic material to date. True to Tiersen's nuanced and subtle approach, this isn't a U-turn-like thumping piece of dance music but instead a beautifully textured, highly immersive and thoughtfully constructed electronic world to step inside of.
It is both an evolution of what has come before, as well as a new space to explore. On the new album, the piano is the source, but electronics are the environment that they exist within. Tiersen explains, "You may get this intuitive thinking of, 'oh it's piano stuff', but actually it's not. I worked on piano tracks to begin with but that's not the core of it, they are not important. The context is the most important thing - the piano was a precursor to create something for the electronics to work around."
Working in The Eskal, the studio he built on Ushant (the island where he lives, located 30 kilometres off the West coast of Brittany in the Celtic Sea), Tiersen's process for the album's recording was particularly involved. After spending the spring writing the piano parts, he went on to spend that summer meticulously creating a sample bank for the Elektron Octatrack using these parts as inspiration, following the chord progressions, playing them on instruments such as the Ondes Martenot, mellotron and harpsichord. These were then subsequently transformed, reshaped and processed. What then followed, with producer Gareth Jones (Depeche Mode, Einstürzende Neubauten), was three weeks of working with electronics, sampling, re-sampling and processing sounds to create an engulfing soundscape where the tender tones of piano keys merge with gently pulsing electronics and an intense ambient milieu. "You get the acoustics of the studio in there as well," he says. "So it's good that you have this mixture that comes from having electronic stuff in a big space."
A sense of place has often been a central theme in Tiersen's work and here that is no different. Kerber is named after a chapel in a small village on the island and each track is tied to a place mapping out the immediate landscape that surrounds Tiersen's home. Yann Tiersen is planning a live event to be broadcast worldwide from Ushant (with a tour to follow) and the island is represented on the graphic artwork by LA-based artist Katy Ann Gilmore