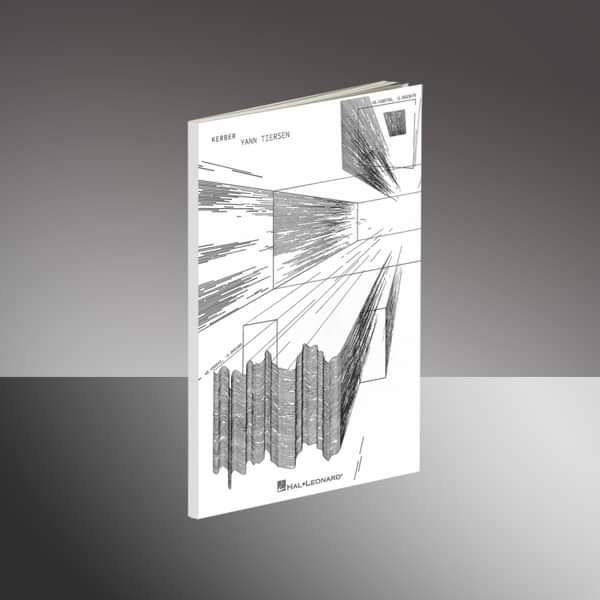 Kerber Piano Sheet Music Book
"I think there is a similarity between the infinite big and the infinite smallness of everything," says Yann Tiersen. "It's the same experiment looking through a microscope as it is a telescope."
Named after a chapel in a small village on the island of Ushant, Kerber marks a new chapter in Tiersen's career. A chapter still true to Tiersen's nuanced and subtle approach but one that sets out with his most overtly electronic material to date. Beautifully textured, highly immersive and thoughtfully constructed, Tiersen creates an electronic world, providing an environment in which the piano source exists.
A sense of place has often been a central theme in Tiersen's work and here that is no different. Each track is tied to a place mapping out the immediate landscape that surrounds Tiersen's home, linking back to his thoughts on the possibilities of the infinite smallness.
This official, exclusive folio is beautifully printed on high-quality, uncoated paper with striking graphic artwork. All seven pieces are presented for Solo Piano, and follow a preface from the composer.
Published by Hal Leonard.